Celebra tu evento especial en un destino tropical
Descubre el oasis perfecto para tu evento especial
Si pronto te casas o estás buscando un lugar íntimo, y tropical para celebrar tu evento especial el Solace by The Sea debe ser una opción para ti.
El Solace te ofrece un escenario relajado, diferente y soleado para ese día importante en tu vida. Los servicios de eventos incluyen: mesas, sillas, mantelería básica, limpieza antes y después del evento, cotización gratis y personalizada para Salón, Gazebo y Piscina. El evento puede ser de máximo 50 personas para el uso del salón.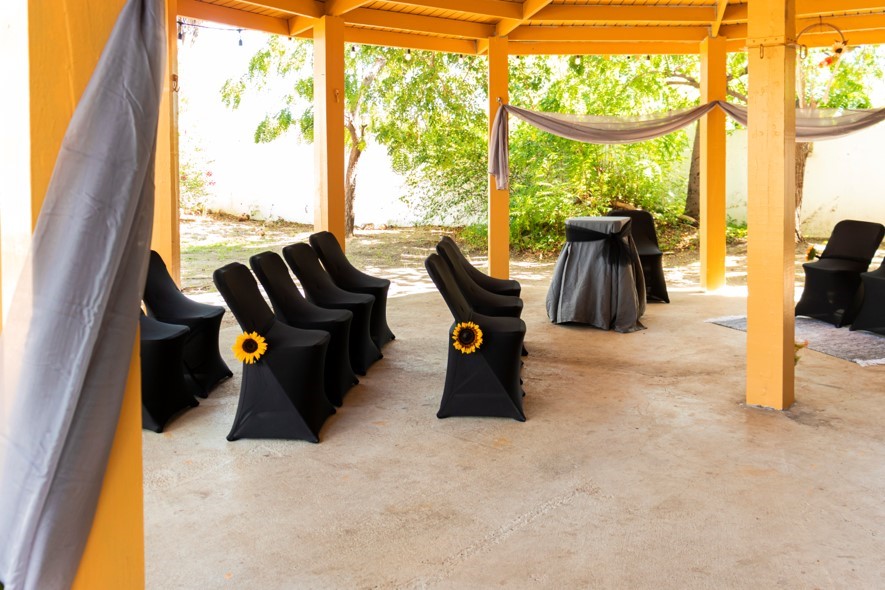 "Lo que nos distingue es el esmero y los detalles personalizados que hacemos para que cada evento sea único y memorable", expresó Victoria Orama, gerente del Solace by The Sea, quien asegura que siempre dan la milla extra para asegurar un evento de la más alta calidad. Asegura que su equipo de trabajo tiene un solo propósito, complacer al invitado más allá de lo esperado. Por eso, las sonrisas, el saludo y la pronta atención destacan la experiencia.
De igual manera, puedes aprovechar y quedarte tú y tus invitados en el Hotel pues tiene muchas amenidades para ofrecer.
El Solace by the Sea te lleva a un estado de paz en un ambiente relajado cerca del mar. Localizado en el Complejo Recreativo el Tuque en Ponce, el hotel que cuenta con 102 elegantes habitaciones, tiene una gran proximidad a la costa sur del Mar Caribe de Puerto Rico desde donde puedes observar el panorama natural de este bello destino.
Además el hotel cuenta con piscina, restaurante, alquiler de kayak, paddleboard y otras áreas recreativas. De igual manera localizado a pocos minutos en auto del centro de la ciudad de Ponce, le permitirá desplazarse hacia allá y descubrir un pueblo con belleza arquitectónica y conservación de sus tradiciones sirviendo como cuna de la salsa, deportes, educación, bellas artes, turismo, gastronomía, manifestaciones culturales y artísticas.
Llama para más información, precios y reservas de fecha al (939) 243-3231